Blog
Tell your own Anansi story (Year 1 and Year 2)
Back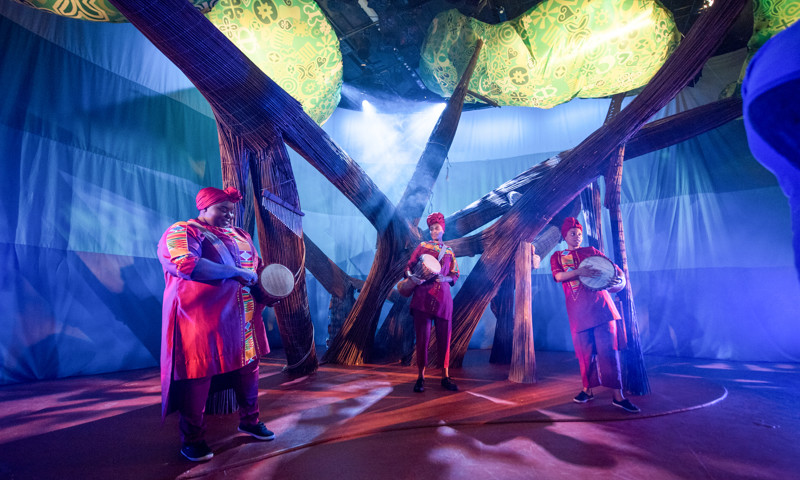 Posted - 15 Jul 2020
This week we would love you to have a go at writing your own Anansi story.
Now that you have seen Anansi the Spider – Re-spun, you know a lot more about the stories and the kinds of things Anansi gets up to.
You also know lots about his character which you can use along with your imagination to make up your own story about the adventures of Anansi.
Follow our steps below to help you.
Describe Anansi
Drawn an outline of Anansi like the one below and think about how you could describe his character.
Use what you have learnt about him in the stories to help you describe his personality and characteristics.
Here are some of the ways he's described by himself and other characters in the stories. What other words can you think of?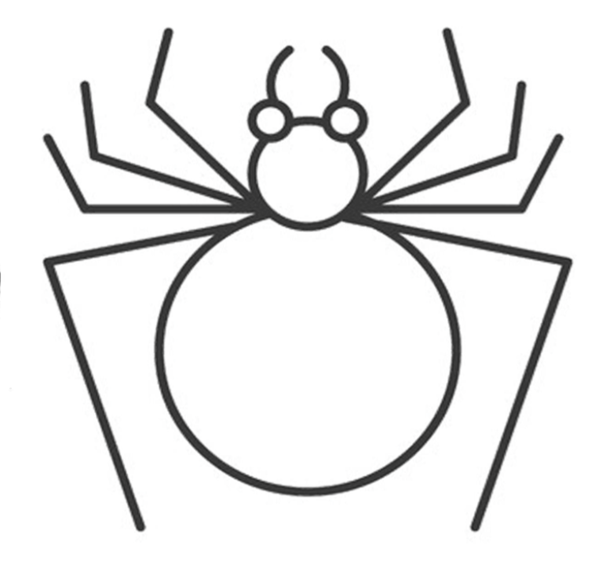 Use the Anansi stories to help you
Now that you have thought about the character of Anansi, try to make up a story about him. What kind of adventures do you think Anansi might have? Does Anansi get into trouble?
Who else will be in your Anansi story – it could be other animals, or maybe some of Anansi's children?
You can create whatever story you like. It could take place in Ghana, the Caribbean or in the UK.
Here are some titles of Anansi stories you could use. They might help you to imagine what might happen and write your own version.

Tell you own Anansi story
You could create a completely new story about Anansi.
Tell your story to an adult or older sibling in your household and ask them to write it down for you – exactly as you say it. Then have a go at illustrating it.
It can be as long or short as you like and anything you like can happen.
Now you have created your story you can act it out in the way you have with the other Anansi stories, or draw a comic version, film or even make an animation of it.
Make an animation of your story
If you want to make an animation of your story you may need help from an adult.
Watch the film below created by Matthew Robins and the Unicorn Theatre for his production of The Iron Man which takes you through the stages of how to make a simple collage animation.
First make your background - find a large piece of card, magazines, scissors, glue and blue-tac. Cut out things from magazines which can create your background. First glue anything down that might be far away; your sky or a field for example, and then put other things on top which are meant to be closer to you – a tree or a cave for example.
Use blue-tac when there is something that they will need to keep still but might need to move during the animation (for example if you want something to appear from behind a hill, or a tree).
Now make the characters in your story. If the characters are quite small make sure the background isn't too busy so that they stand out in your film.
When you are ready you will need to secure your background, so it doesn't change position at all during the animation.