Blog
Anansi and the Pot of Wisdom (Year 1 and Year 2)
Back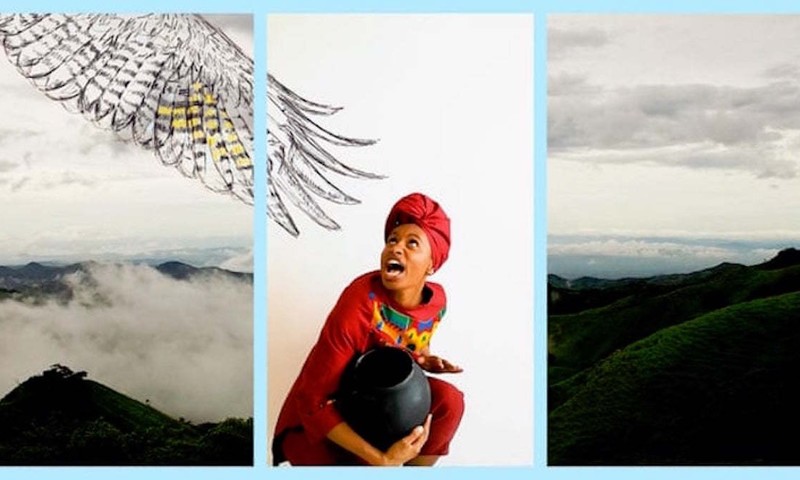 Posted - 1 Jul 2020
In this episode, Anansi decides he wants all the common sense for himself, realising that if he owns all the wisdom in the world, he will be at a great advantage.
What do you think about what happened in the story?
Why do you think Anansi wanted all the wisdom for himself?
Why do you think he changed his mind and gave all the wisdom back to be shared by everyone?
Is there anything in particular that the girl says or does which makes him change his mind?
The girl left the village because everyone was 'yelling and fighting'. How do you think getting the wisdom back would change their behaviour?
What is wisdom?
Do you know someone who is wise?
What is it about them that makes you think they are wise?
Where does their wisdom come from?

What do you think?
Talk to different members of your family and discuss the following questions.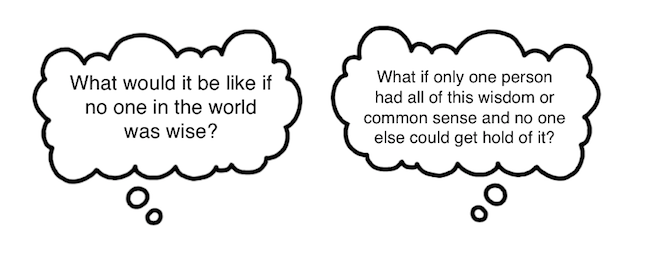 Proverbs

Proverbs and sayings have been a way for wisdom to be passed down from generation to generation.
Talk to different members of your family (at home and on the phone if you can) and ask them to think of things they have been told that they consider to be wisdom or common sense. It may be some advice someone gave them in a particular situation, or a proverb or saying that they remember.
Are there any different proverbs or sayings that you and your family know?

Can you choose your favourite one and draw a matching illustration. Look at the examples below to help you.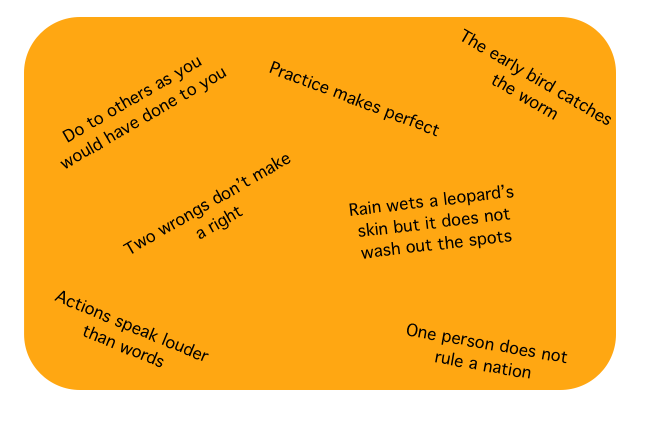 Remember to check back next week for the next Anansi story and some more fun activities and ideas for you to try at home!