News
The school library is officially open
Back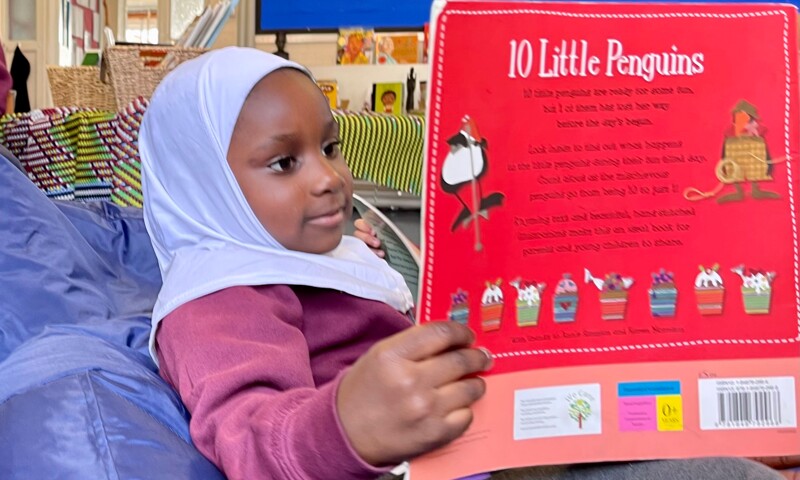 Posted - 10 Oct 2022
We have a new school library
Hill Mead believes that reading should be fun. And research suggests that reading for pleasure is the best way to improve as a reader.
Our Deputy Head, Ms Lawrence has recently built a school library for us. Furnished with beanbags, it's very colourful and welcoming, for an enjoyable reading experience. Noah in Year 3 says it's just like Waterstones.
We already have a large selection of non-fiction books covering everything from Black History to Climate Change. And a growing collection of books by significant children's authors.
We have made a timetable so the children can visit the library every week with their class. There is also a library card system where pupils can borrow a book for up to 3 weeks.
What great preparation for using public libraries and visiting book shops independently.