News
Afternoon tea in the sun for the class of 2021
Back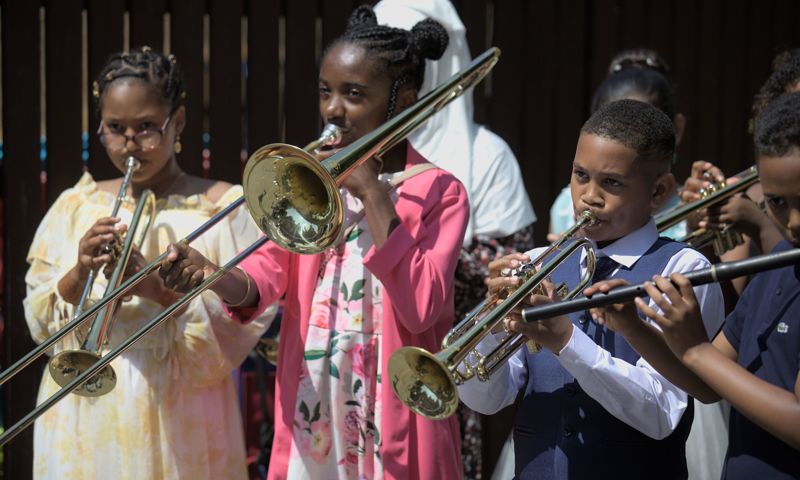 Posted - 17 Sep 2021
After a challenging year the class of '21 graduated in style
It was delayed by a week when a case of Covid-19 closed their bubble, but on 23rd July - three days into the holidays - we finally said goodbye to the class of 2021.
Family members joined pupils & staff for tea and cakes around linen covered tables on a rare afternoon of summer sunshine.
Some of the pupils entertained us in a wind ensemble led by teacher Dave Mather. At the end the whole cohort sang The Circle of Life and Higher & Higher conducted by singing teacher Jessie Reeves.
There were some excellent speeches from Hadnan, Moyo, Tatiana & Tylah. The pupils left with the traditional graduation scroll and a class of '21 T-shirt for good luck messages.
As befits Hill Mead's inclusive, family feel every pupil and staff member in the school had made a handprint on special bunting to say goodbye.