News
Hill Mead on top as football season is cancelled
Back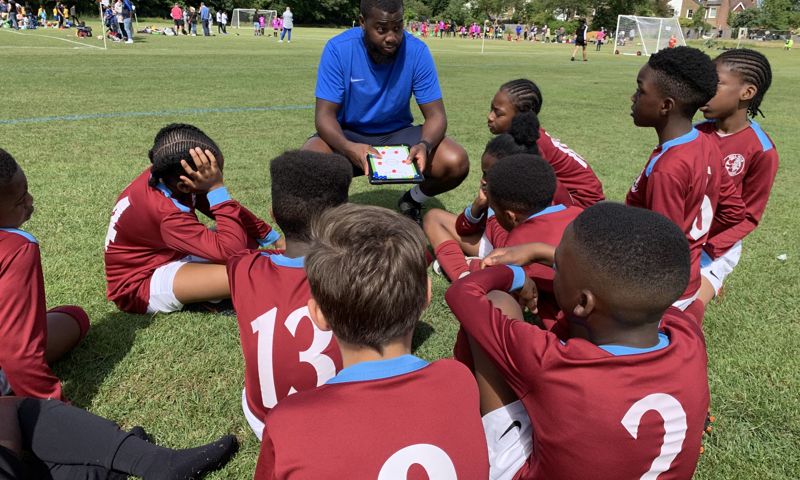 Posted - 1 Jul 2020
Our footballers were on course to finish as runners-up - if not outright winners - in both of our local leagues.
The primary school football season has been cancelled this year, with Hill Mead leading the pack in both the Lambeth 6-a-side, and the Lambeth & Southwark 9-a-side competitions.
In the 9-a-side, which takes place on Saturday mornings, Hill Mead was joint top of our division of ten schools, and the only team unbeaten. Ours is the second division of four, and we are on track to be promoted to the top division in September.
In the 5-a-side, we were running second out of eighteen schools, one of only two teams unbeaten. Coronavirus denied us what would have been the match to decide the whole league, against the team just above us!
Head coach, Edi, and Saturday coach, Victor (pictured with the team from last season), both praised the players' passion, consistency and teamwork throughout a competitive season of tough games.
Victor singled out Jahvon - our top scorer overall - as the team's driving force. There is praise too for Mamadou's leadership as Captain. The player of the season is Davi.
Click through the links below to see the full tables.
Lambeth & Southwark league table