Blog
Fifteen cards maths challenge (Year 5)
Back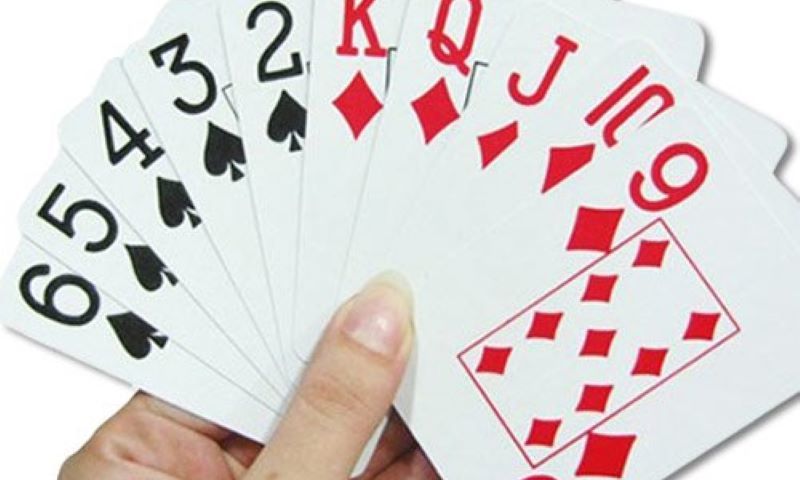 Posted - 14 Jul 2020
For todays challenge, you need to use your addition skills and work using trial and error to find the correct answers.
Look at the below problem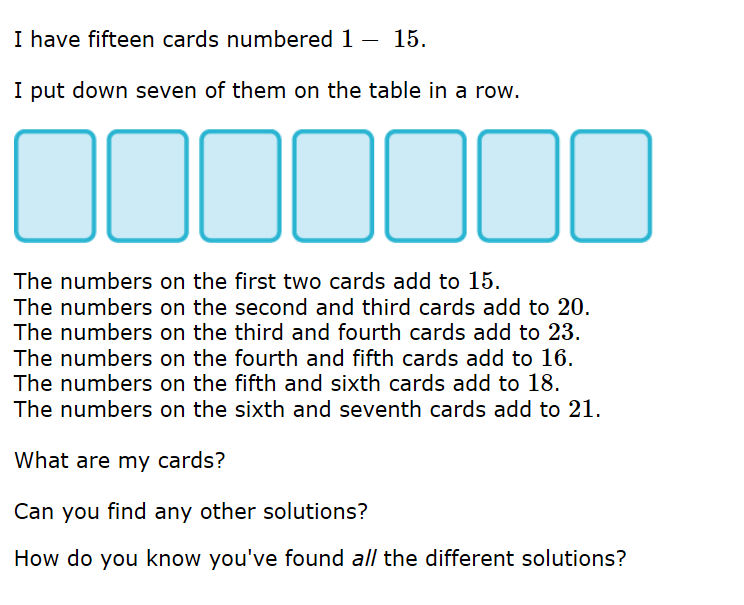 Use your knowledge of addition to work out the different solutions to the problem.
For example;
the first two cards add up to 15, they could be 9 and 6
the second and third cards add up to 15, so it would be 6 and 14
Keep working systematically to find your answers.
Remember:
Each number can only be used once
You will need to use trial and error to complete this challenge and start again if your numbers don't add up
Find as many solutions as you can and tell us how you know you've found all the solutions.
Remember to upload your work for us to see.
Good luck and enjoy!